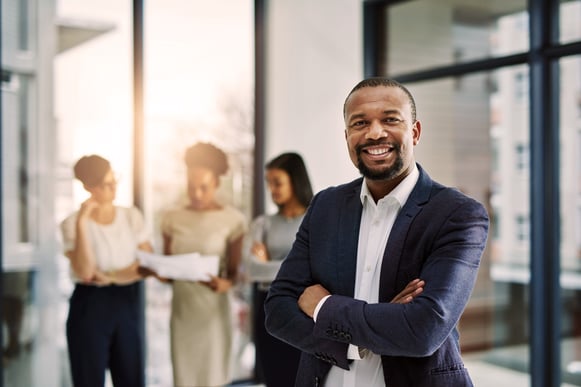 Today's trucking environment presents many challenges to motor carriers, but successful organizations know how to turn these challenges into opportunities.
One hot-button issue facing the trucking industry right now is the demand for quality drivers. Attracting and retaining the best talent is crucial to any company's success. It affects turnover, production, safety, morale, and ultimately, profits. High performance is a reflection of a strong company culture, and the best drivers know a quality organization when they see it. Here are four areas to help build a quality driver fleet.
Be attractive
A motor carrier should always be mindful of its public image and reputation. From word-of-mouth and Safety Measurement System (SMS) results to the company website and social media, prospective drivers can easily gather information to form an opinion on the quality of a motor carrier and whether to pursue a job opening. Make a positive first impression by keeping equipment well-maintained, clean, and operated responsibly. Additionally, set performance expectations high for drivers. As Steve Jobs once said, "Go after the cream of the cream. A small team of A+ players can run circles around a giant team of B and C players."
Be competitive
Money isn't everything, but it certainly helps. With an aging workforce and fewer drivers entering the profession, structuring compensation and benefits packages to be more competitive is another key to attracting and retaining quality drivers. Progressive motor carriers have gotten creative with their pay packages by encouraging behaviors that improve the bottom line, such as offering rewards for meeting fuel mileage goals, receiving clean inspections, and not being involved in preventable crashes. Also, offering predictable pay by guaranteeing a minimum number of miles is another option.
Be honest
Developing a foundation built on mutual trust is essential for any long-term relationship. In the case of drivers, this starts with the recruiter. Paying recruiters on a per-driver hired commission could lead to false promises and fostering unrealistic expectations in order to fill empty seats. Once the driver realizes this and trust is lost, it is only a matter of time before the driver leaves. For this reason, consider paying recruiters a straight salary and encouraging them to be open and honest about job expectations.
Be supportive
Drivers want to feel respected and know the company has a vested interest in their success. Begin by developing a comprehensive onboarding program to help new drivers feel welcome. Most turnover occurs in the first 60 to 90 days, so pair new drivers with a mentor during this initial period to help their transition. Other ways to support drivers is to respond to problems promptly, schedule frequent home time, recognize outstanding performance, and offer health and wellness resources.
The information in this article is provided as a courtesy of Great West Casualty Company and is part of the Value-Driven® Company program.